Reviews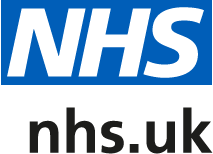 updated at 02:38pm on 26/06/2019
by Gaynor gave Thornhills Medical Practice a rating of 4 stars
Changed
Our family have been with this practice for over 30 years, and always saw the same doctor, who was excellent at diagnosing. He picked up on one of my children having OCD, before it was as well known as it is now. Also on my condition Trigeminal Neuralgia, which few doctors know about. He retired before this new system came in and I now know why. I have seen a few different doctors, but just as I get to trust them they leave. I have started to trust a doctor, but find it hard to get an appointment with him when I need to discuss my medication.
Visited in July 2018, Posted on 05 September 2018
by Anonymous gave Thornhills Medical Practice a rating of 5 stars
Minor surgery
I had a cyst removed from my neck a few weeks ago. I am very pleased with the result and the care I received was excellent.
Visited in February 2018, Posted on 20 March 2018